St Kilda Mexican restaurant Acland St Cantina will be tipping its figurative sombrero as it celebrates Mexico's biggest holiday, Day of the Dead, from Wednesday 30th October to Sunday 3rd November, with a fiesta that mixes the sights, sounds and tastes of Mexico.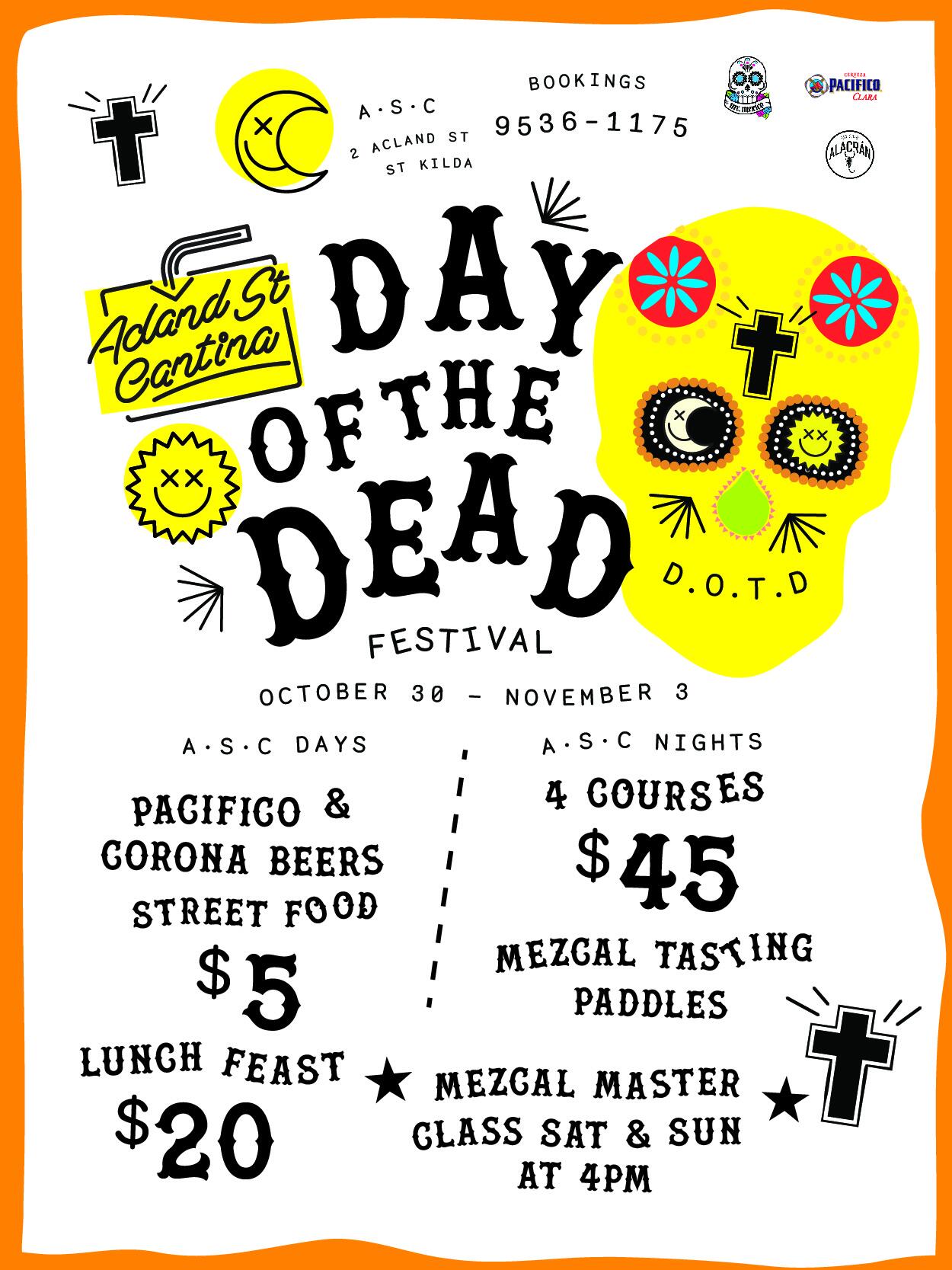 On top of their
new spring menu
, ASC will be partying it up with a full day of happenings from the perfect Bloody Mary breakfast to start the day right (or finish off the night before) to a $20 lunch feast and a special $45 Mexican degustation dinner after dark.
On the weekend,
Mr Mexico will host a free Day of the
Dead Mezcal Masterclas
starting at 4pm. You can book a spot via email.
Head down to ASC for a hit of Mexican culture and food, and the best tequila cocktails in town.